SENIOR PORTRAIT SESSIONS
FOR THE CLASS OF 2022
Documenting the moments worth remembering together
And I'm sure it wasn't how you planned to finish out your junior year. Even more so now, I want to give you something to look forward to this summer, an experience to document this season of your life, in both the good and the not-so-good. So as you're approaching this final year of high school, let's capture the memories worth remembering, together.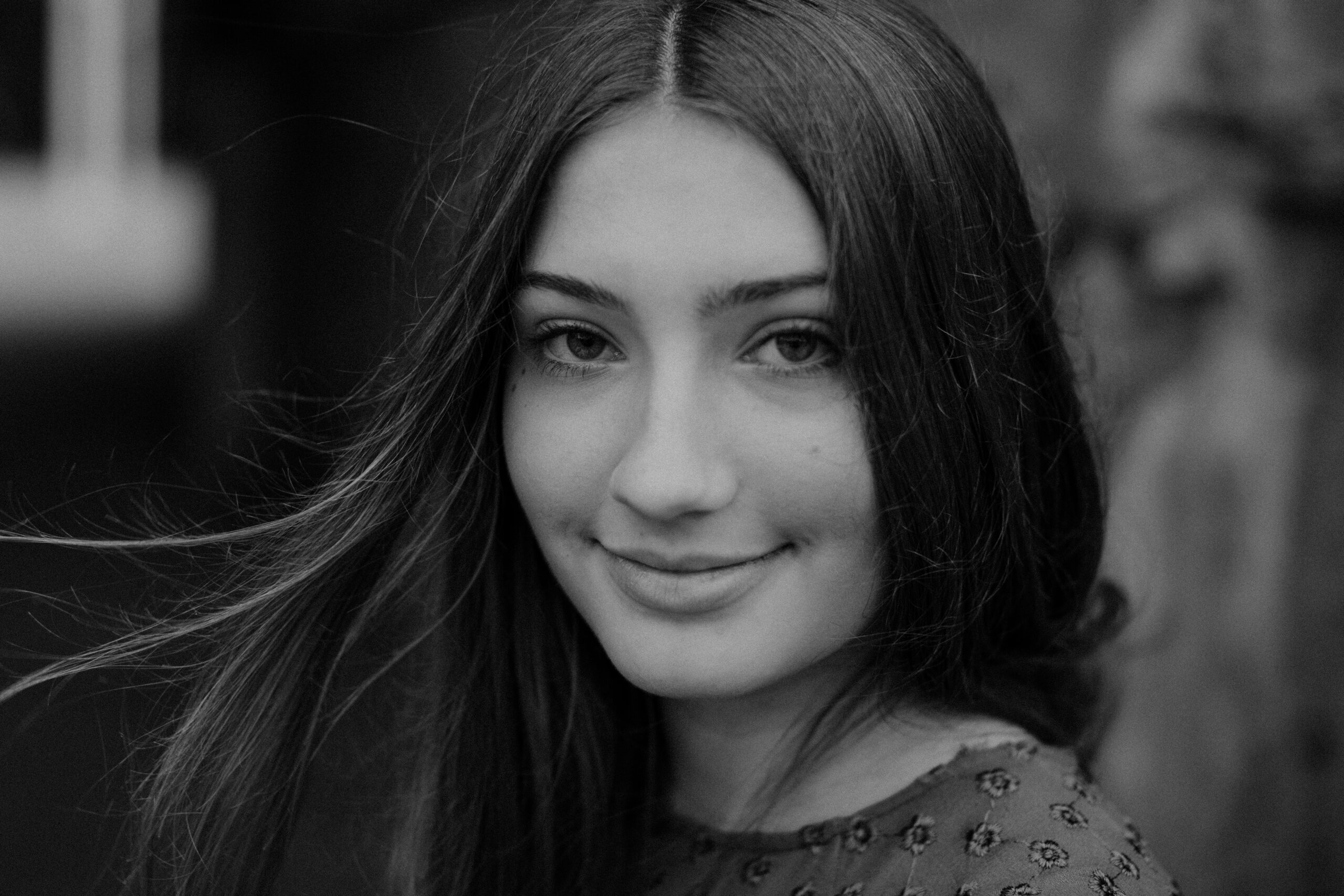 MY APPROACH IS PRETTY SIMPLE
I want to keep it casual and fun so you feel comfortable and confident and ultimately, free to be your best self.
I know it can be vulnerable, and maybe even feel a little bit awkward, to be photographed alone, especially if you've never had professional photos done before. But I always make it my goal that our sessions feel less stiff and posed, and more like you've just spent time hanging out with a friend. I'm pretty laid back and, as an introvert, pretty quiet when I shoot. Don't worry though, I'll direct you throughout the session so we get those natural candids that will make for timeless images.
Because at the end of the day, I just want to make sure you enjoy your experience and, of course, love these photos of yourself now and in the years to come.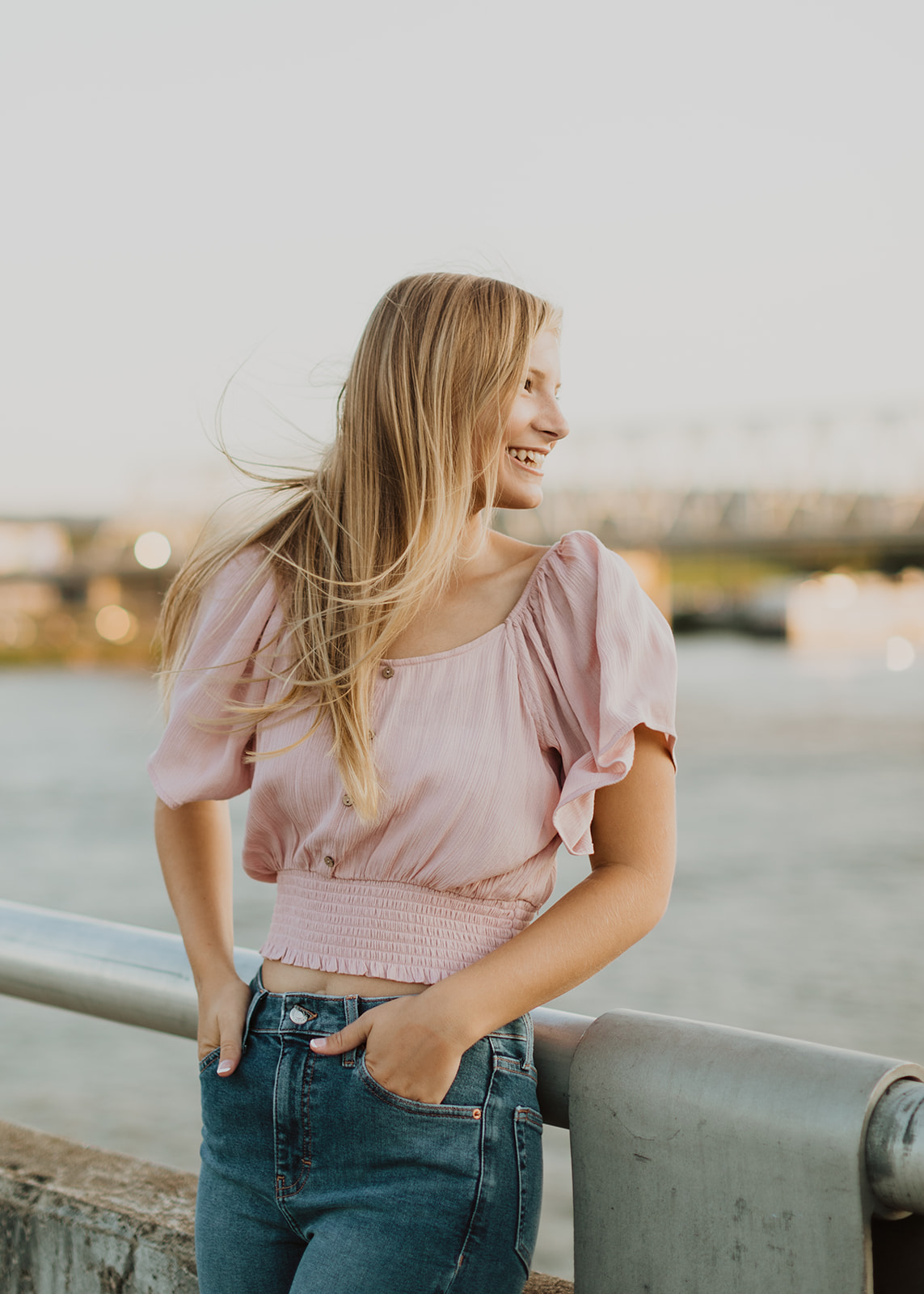 A 30-minute consultation, either in person or via Zoom
2 locations of your choice
Up to 4 outfit changes
1.5 hours of shooting time
Natural skin retouching
An online gallery of up to 100 digital images to download, print, and share
For the best lighting, I reserve my senior sessions for the best times of the day: sunrise and sunset, for that golden hour glow.
$600
HOW DO I BOOK A SESSION?
To book a session, fill out the contact form at the bottom of this page so I can get to know you a little better! Once we've nailed down a date, we'll set up a time to meet, either in person or over the phone, and go over all the details of your session, from wardrobe to locations and everything else in-between.
DO YOU REQUIRE A DEPOSIT?
Yes, in order to secure your time and date, I require a 50% non-refundable retainer. The remainder is due anytime on or before the date of your session.
WHAT'S THE TURNAROUND TIME?
You will receive access to your online gallery 4 weeks following the date of your session. From there, you have full rights to download, print, and share your photos!
DO YOU OFFER PRINTS?
Yes! There is nothing that makes me happier than seeing digital files bought to life. While photos are fun to share on social media, they are preserved and treasured through prints for years to come. I will walk you through the printing process once you've received your online gallery!
WHAT SHOULD I WEAR?
Wardrobe is truly a game changer! I always recommend sticking with solid neutrals because they're the most flattering and they photograph best. Think white, cream, beige, tan, denim, and black. Then, mix it up with some of your favorite colors! I tend to avoid anything too bright and anything too patterned. Graphics and prints can be distracting and we want the focus to be you. Finally, make sure whatever you're wearing, you fill comfortable and confident in! I suggest bringing a variety of options: a couple of tops with jeans and/or a skirt, a dress, and a jumpsuit. But most importantly, make sure whatever you wearing is you. And if you want my help, you can always bring your options to our consultation or send me a text with what you're thinking about!
SHOULD I GET HAIR & MAKEUP DONE?
I highly recommend it! Your senior photos are an investment, so you should be 100% satisfied with the final product. Makeup on camera is different and you tend to need to apply a bit more than you typically would on a day-to-day basis. Think of it as enhancing all your best natural qualities. Plus, you won't have to worry about those pesky flyaway hairs. So go ahead and treat yourself and make the experience totally worth it!
CAN I BRING SOMEONE WITH ME?
Yes, absolutely! In fact, I highly suggest bringing either a parent, a friend(s), or both! Not only will it feel a little less awkward for you, but we can also snap a few photos of you together. It's a win-win!
WILL MY GALLERY EXPIRE?
You have access to your online gallery for 365 days. After that, it will expire! There is a $100 fee to re-open your gallery once it expires. So please make sure you save your photos onto an external hard drive or USB for future use.
BEHIND THE LENS
Hi, I'm Lauren! A Cincinnati-based, yet relatively nomadic, portrait photographer (well, at least until Coronavirus halted any and all travel plans for the foreseeable future).
In the past year, I've been around the world, documenting people and stories from various different backgrounds and upbringings, diverse cultures and languages. Yet, my feet always lead me back to the city that raised me in the heart of the midwest.
These stories right here, they excite me just the same as those on the other side of the globe. You're on the cusp of something great, a new chapter of your life, and that is worth celebrating. So what do you say we create some magic together in your final year of high school and document these memories worth remembering?
CONNECT WITH LAUREN ON INSTAGRAM