Honoring the Stories You Tell
With over ten years of experience in the nonprofit sector, Lauren uses ethical storytelling tactics to amplify impact. Having been exposed to the glaring corruption and exploitation that can exist within the international nonprofit space, Lauren now seeks to bridge the gap between the developing world and foreign aid to encourage healthy donor relations and inspire sustainable change. The unique challenges faced by nonprofits in effectively conveying their mission and engaging with their audience can be addressed and accomplished through compelling messaging, engaging content and empathy-led strategies. Whether you need assistance with content creation, ethical storytelling, email marketing or donor communications, Lauren will help you build a powerful and persuasive narrative that resonates with your audience and supports change in your community.
Content writing
Lauren specializes in crafting copy for platforms including landing pages, social media, donor communication, and educational blogs. Through an empathetic approach backed by best SEO practices, she leverages stories from the field into your current communications and donor campaigns. 
Email Marketing
Drive tangible results for your organization with visually appealing designs and compelling copy that not only engage with your donor base, but that also dignify the stories of your beneficiaries. Lauren's tailored approach ensures your message reaches the right audience at the right time, maximizing conversions and overall success. Expertise includes Mailchimp, Klaviyo, FloDesk. 
Web Dev & Maintenance
From timely content updates to ensuring security and performance optimizations, Lauren's comprehensive web maintenance services are designed to support nonprofits in managing their online presence effortlessly. Amplify your online reach, enhance donor relationships, and drive community engagement. Web hosting expertise includes WordPress & Squarespace.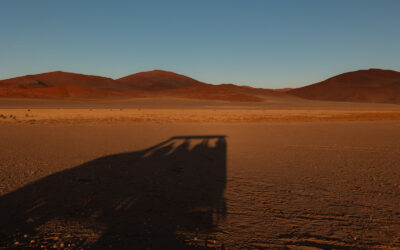 At the turn of each calendar, I reflect on my work from the year prior, often through a lens of critique beneath the guise of ambition. In January, however, inspired by a...
Looking to work together? Fill out the form below in as much detail as you can.
Please allow for a 48-hour window of response.