There are so many days I question why I live in this town, daydreaming about what it might be like to live elsewhere, somewhere more beautiful, somewhere more dreamy. It's not exactly an ideal location in Haiti. It's nestled in the middle of the plain, caught between the mountains that surround the bay and the shores of the ocean. It's hot, it's dusty, it's loud. There are people. Always people. People are always on the streets. Perhaps it might be nice to live somewhere a little quieter. But then yesterday, I realized just that. The people. It's about the people. It's not about where I live but by whom I'm surrounded.
While giving my friend's daughter a ride on my motorcycle throughout our neighborhood, I ventured down a side street, a route I knew but an area in which I knew no one. And there it went. My tire was flat. Just as we came to a stop, a friend who drives a motorcycle taxi at the top of my street happened to be passing by. Without any questions, he hopped off his bike and motioned for us to get off mine and onto his as he grabbed the handles of my bike and began to push. We followed him for what felt like fifteen minutes until we finally found somewhere to repair it. We waited. He waited with us. He told me he wouldn't leave us until it was finished. I had no money on me, so he paid for the repair. It was a long nail that had popped it. Of course it was. Even though it wasn't my friend's business, he took the initiative to help repair it. And after half an hour, as the sun was beginning to set and my bike was ready for the road, he led us home, another route, assuring we made it safely. From the outside, one might assume this guy is a punk, often doing tricks on his bike, always clad in a little extra "swag" as the Haitians like to call it. But his heart – it's gold. The people. These people are, despite their unfortunate circumstance, despite their poverty, incredibly gentle and kind and generous. These people care for others in a way I have never before experienced. They love well and they love deeply. I am grateful for my town despite the reasons it's not exactly desirable because I am grateful for the people who have welcomed me in, who have made it home to me.
January 18, 2018 – by Lauren Neal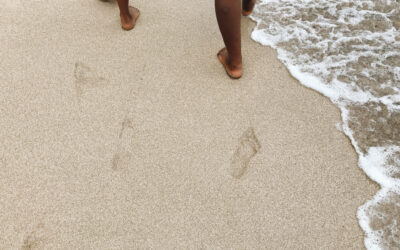 Ethical Photography: 4 Practices to UpholdYears ago, when I first traveled to Haiti, the iPhone had just made its initial release into the world, Facebook was still a networking tool for college kids, and T9 texting was the standard for telecommunication. Only about...
read more
Photography & storytelling with purpose
Feet in Cincinnati, Heart in Haiti